Doublestar Tire shine 2019 Automechanika Dubai superior quality to show elegant demeanor
---
The 2019 Automechanika Dubai show kicks off at the Dubai world trade center, United Arab Emirates, June 10, 2018. This exhibition is the most influential professional exhibition in the field of automotive aftermarket in the Middle East region, and the best platform to enter the Middle East market. In order to further improve the influence in the Middle East, Doublestar Tire with its many high differentiation, high value-added products appear, become the focus of many customers.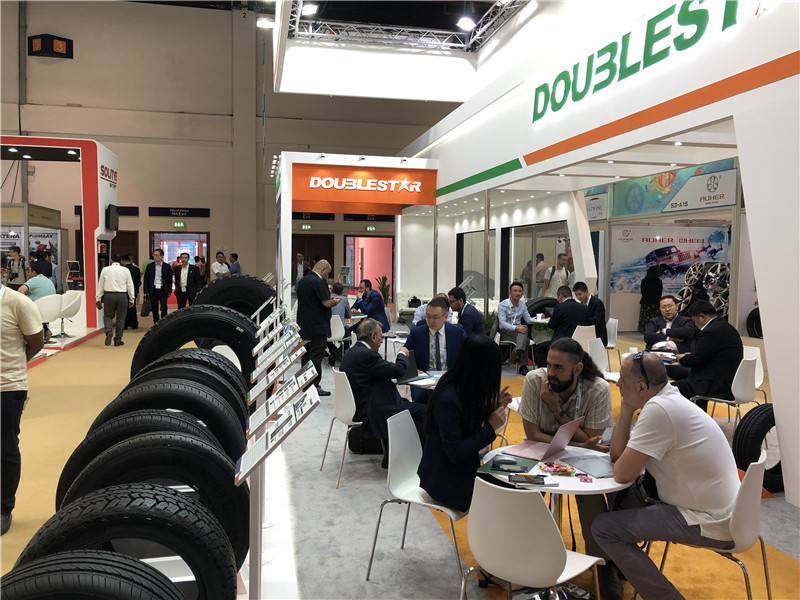 As an "old friend" of Automechanika Dubai, Doublestar Tire has brought CROSSLEADER, KINBLI, DOUBLESTAR and DONGFENG military tire products to customers in the Middle East. With the high differentiation selling point of leading users' demand, Doublestar Tires has once again won over many customers on site, and the booth was popular and won a lot of praise.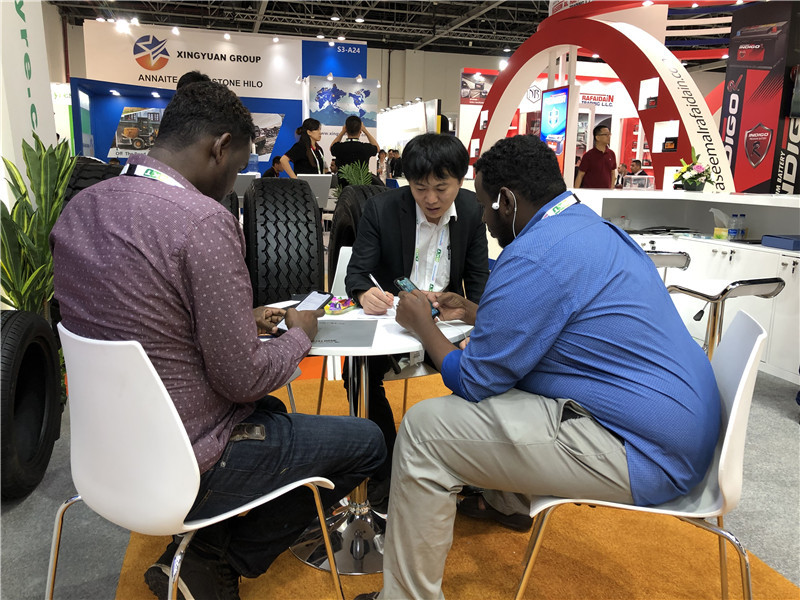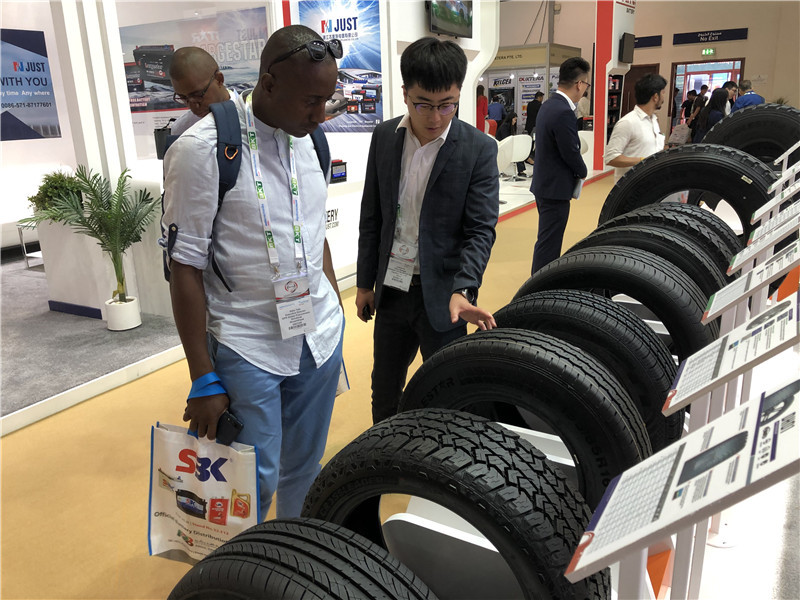 This exhibition Doublestar Tire is "well prepared", the relevant exhibitors in the early stage of the full study of the Middle East market conditions, according to the characteristics of the region's users to develop an exclusive program. Among them, DSU02 products have excellent performance such as quiet comfort and 7% reduction of 100 km wetland braking distance, and there are more differentiated products in line with the market demand in the Middle East to impress on-site customers, who will come to consult and negotiate with double star booth.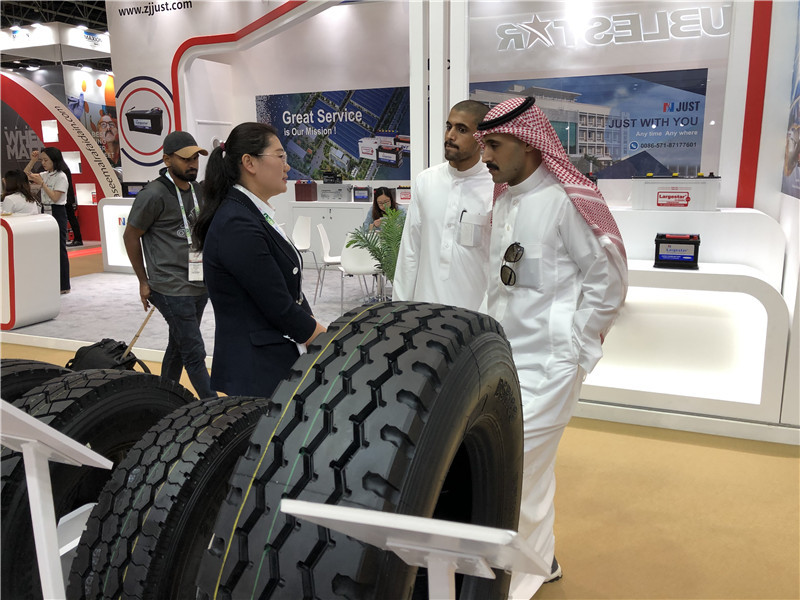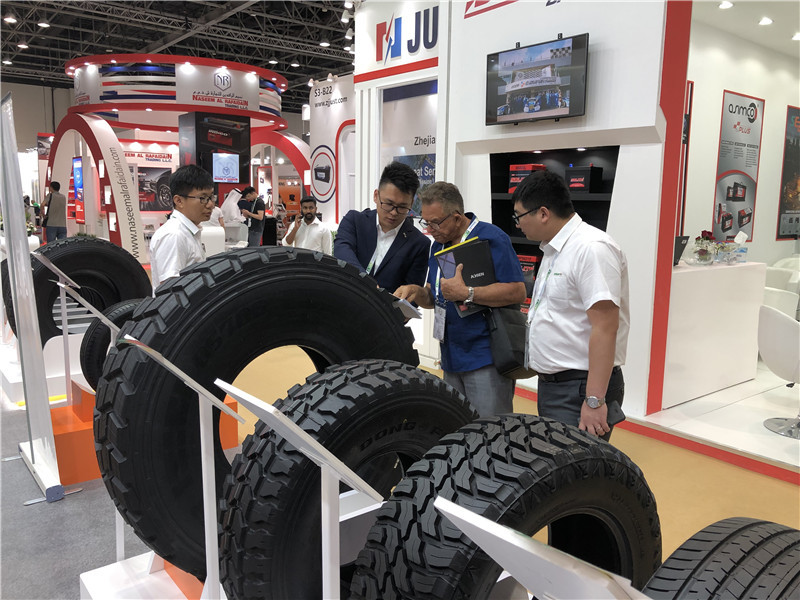 On the first day of the exhibition, Guo Minghui, director of Shandong representative office in the Middle East and Africa, visited the exhibition, and communicated with Deng Ling, general manager of the overseas department.
During the exhibition, the business staff showed a high level of professional quality, not only to customers to give detailed answers to the consultation questions, but also to teach customers a variety of tire related maintenance, testing methods and knowledge, to provide customers with value services. Binary booth received from the Middle East, central Asia, Africa, South Asia, Europe and so on more than 40 countries and regions, nearly 200 customers, and collected a large number of customer information, including multiple blank market, dozens of field reached intent cooperation, Doublestar brand market share for subsequent market development laid a good foundation.
The recognition of customers and users is the best verification of the superior quality of Doublestar tire. This exhibition, Doublestar tire once again gained the favor of customers from all over the world. Doublestar tire will continue to combine the existing brand product advantages, constantly meet customer demand, and lead user demand!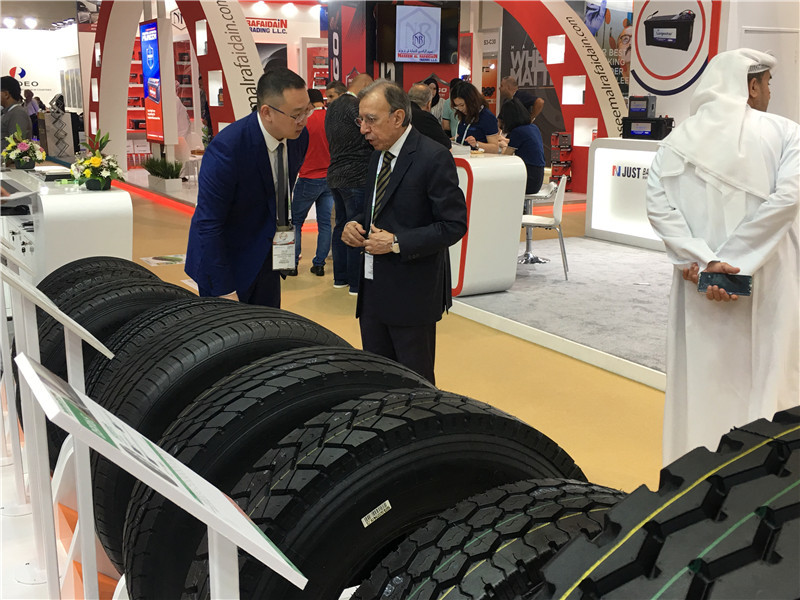 ADD
No.5, WenLing Rd.,Laoshan Distric, Qingdao, China

---
Copyright © 2023 DOUBLE STAR TIRE