Doublestar Attended the UAE China Tire & Auto Parts Expo in Sharjah
---
On May 29th, the second UAE China Tire & Auto Parts Expo was held in Sharjah Exhibition Center, UAE. As the penetration rate of the vehicle in the Middle East area is very high, and UAE is the economic center and transport hub in Middle East, UAE is a very important market for the tire manufacturer. Doublestar attended the exhibition, showing the new products and technologies.
During this exhibition, the Doublestar new products made a grand appearance. With its super low heat generation and super wear-resistance, the TBR "Ndgold" tire is the best choice for the hot climate in Middle East and Africa. And the new EV tire, which met EU "double A" standard, was also displayed in the exhibition, which attracted the attention of many customers.
On the first day, Li Xuhang, Consul General of China in Dubai, visited the Doublestar booth and was introduced about Doublestar brand and our high value-added products, giving his recognition and praise to Doublestar group.
More than 100 professional customers visited Doublestar and were deeply attracted by the new products special designed for Middle East. Many of them placed order immediately on the booth.
Doublestar will develop more high quality products to meet the different demand in different market.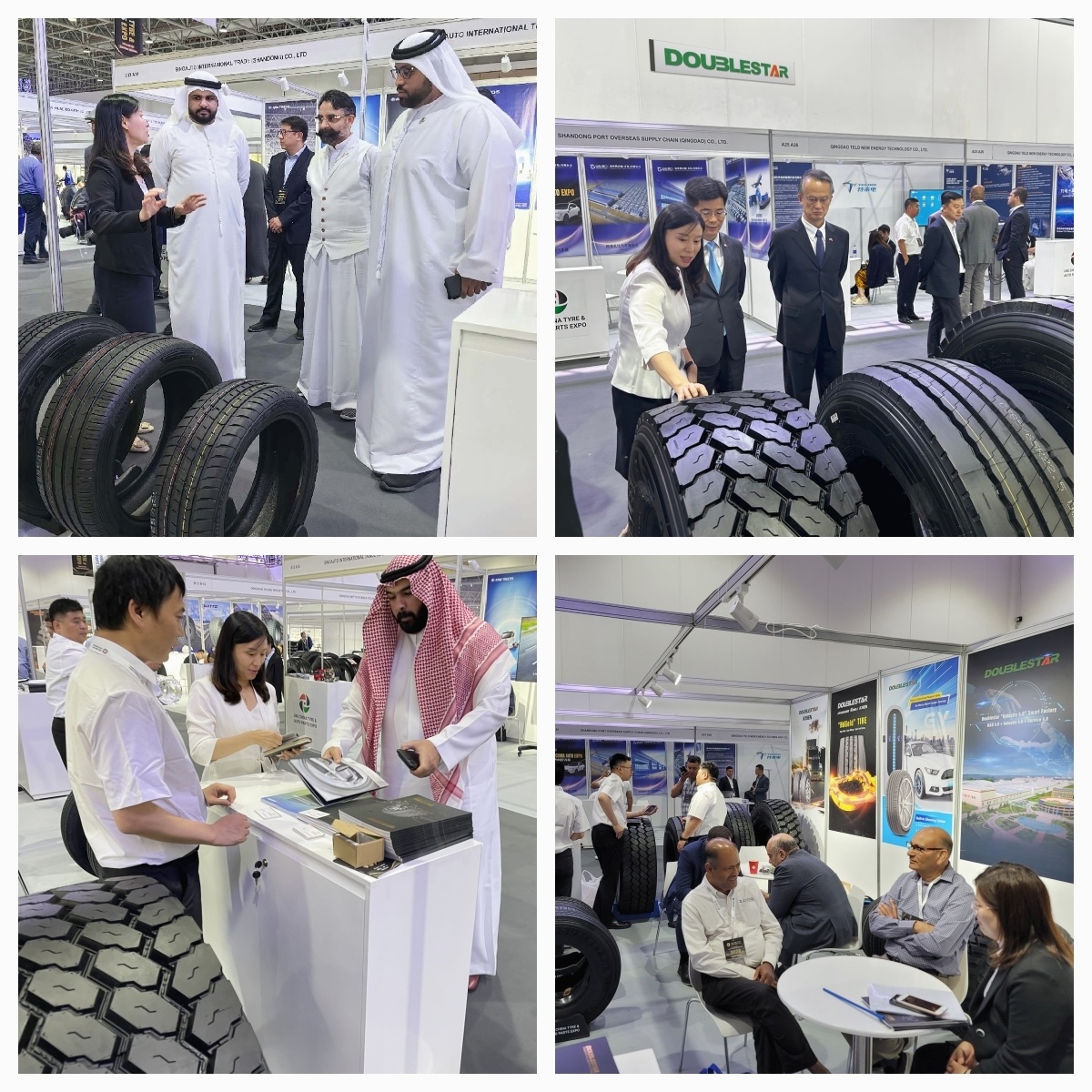 ADD
No.5, WenLing Rd.,Laoshan Distric, Qingdao, China

---
Copyright © 2023 DOUBLE STAR TIRE