Doublestar tire is ranked No.1 among all Chinese tire for"China Brand power Index"(C-BPI).
---
On April 20th, Chnbrand, a leading brand rating and brand consulting agency in China, released the research results of this year's China Brand Power Index. Doublestar tire is ranked No.1 among all Chinese auto and tire industry for"Year 2022 China Brand power Index"(C-BPI) .
Doublestar creates value for users by virtue of its high brand recognition, brand preference and brand loyalty in consumer groups and is continuously to innovate and provide services in order to create values for consumers!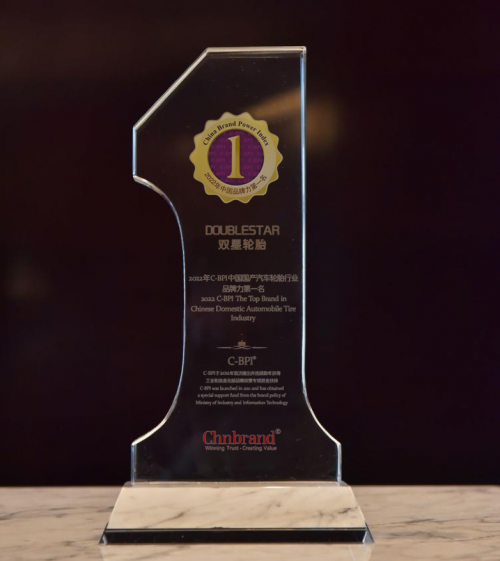 China Brand Power Index(for short:C-BPI) is the first Brand value evaluation system which is implemented by Chnbrand in China, and also one of the most credible brands in China .It was launched in 2011 first and has been supported by special fund of brand policy from Ministry of Industry and Information Technology for several consecutive years. C-BPI is an independent and unbiased study based on Chinese consumers' feedback on products or services they have used or owned. It is a brand power index that determines consumers' purchasing behavior and the most trusted brand value evaluation system by consumers and enterprises.In 2022, C-BPI took a way which combine on&offline research, covering 100 cities in China with 2,415,580 samples totally, involving 176 sub-sectors and more than 10,300 mainstream brands.
Doublestar has established in 1921 and created the first famous shoes brand in China.Before 2008, doublestar's main business is mainly shoes and clothing.In year 2008, shoes & cloth business reformed and separated from Doublestar group, doublestar was fully devoted to the tire industry.Since 2014,Doublestar started the new journey of "Second understaking to create Doublestar world famous brand".Through intelligent transformation, doublestar closed all old factories, established the worldwide first full process "Industrial 4.0" factory.At the same time, Doublestar bred intelligent equipment, industrial robots (including intelligent logistics) and green ecological new materials those three new industries,and built an industrial Internet ecological system of "R&D 4.0" + "industry 4.0" + "Service 4.0".Doublestar is the full industry chain pilot enterprise with "brand breeding", "Technological Innovation", "Quality Benchmark", "Intelligent manufacturing", "Green manufacturing", "Green products", "Green supply chain", "Service transformation"granted by National Ministry of Industry and Information Technology,and known as "the leader of Intelligent tire Manufacturing in China".Since Covid-19 Since the epidemic, Doublestar tire accelerated the pace of innovation, is currently leading by digitization, through the "tire networking" , to create a tire enterprise of the whole life cycle and green management.
In 16th Jan 2020, Doublestar started the new journey of "Third undertaking to create world first class enterprise". In 16th July, 2020, Doublestar became the first Qingdao city stated owned company to complete mixed-ownership reform in group level transferring. After the mixed reform, Doublestar will implement the strategy of "new four modernizations" (carbon peaking & carbon neutrality, high-tech, globalization and digitalization), focusing on the three main industries of rubber tires, artificial intelligence and high-end equipment, and green and ecological high-end new materials and mode innovation in order to build doublestar into world's first-class enterprises of high-tech, digital and social responsibility.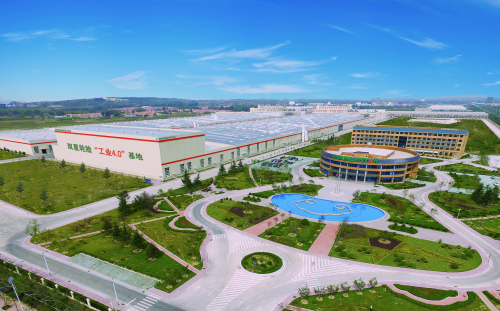 Doublestar adheres to the concept of "developing user resources rather than products", uses the Internet to integrate global resources, and constantly innovates high-end, highly differentiated and high value-added products with segmented value propositions. Recently, Doublestar launched "ND Gold" tire, which adopts "NdGold" rubber compound , special full zero degree winding technology and the unique pattern design. ND gold tire has the five functions together with super safety, super fuel saving, super wear resistance, ultra-low heat generation and high mileage.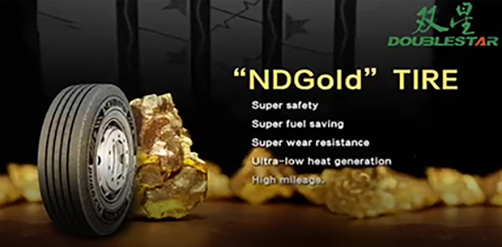 As following doublestar launched " safort " safety tires, converge all intelligence from the world to fill the market gap. With the unique "Safort Magic" carcass takes special structure patent and formula technology, safort tire not only can meet the specified performance at zero pressure as RFT tires, but also reflects the advantages of normal tires completely with good comfort and quiet performance. It is suitable for all vehicles whether has the special shock-absorption system or not . Safort Tires can run at 60km/h for more than 30 minutes while the tire pressure run out. Doublestar "Safort" safety tires are more fuel-efficient and comfortable than RFT tires, safer and stronger than normal tires, and make it possible for applying RFT tire to all passenger vehicles.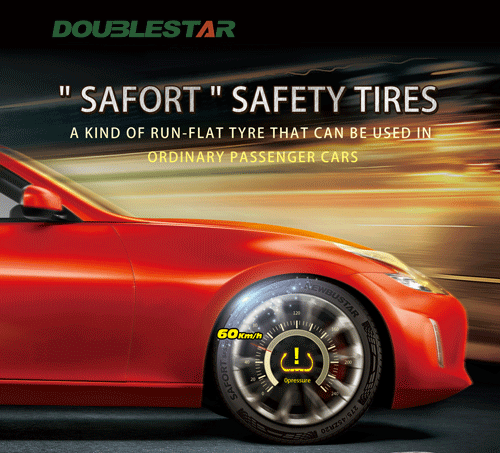 The success of a brand is not a chance event, but requires sufficient patience and perseverance . Doublesar always takes user demand as the core, continuously deep plowing the brand value, optimizes the product, service and other full contact user experience. Doublestar has been listed on the Tire brand of China Brand Power Index for many years, which not only reflects the affirmation of the achievements of doublestar brand construction by relevant professional institutions and experts, but also highlights the trust and recognition of the public consumers on doublestar brand.


ADD
No.5, WenLing Rd.,Laoshan Distric, Qingdao, China

---
Copyright © 2023 DOUBLE STAR TIRE