Doublestar tires are on show 2018 Frankfurt (Shanghai) international auto parts and after-sales service exhibition
---
Frankfurt (Shanghai) international auto parts and after-sales service exhibition 2018 has opened in Shanghai national convention and exhibition center. The exhibition covers an area of 350,000 square meters. The exhibition covers the whole industrial chain of automobiles, and gathers the world's top brands and leading enterprises at home and abroad.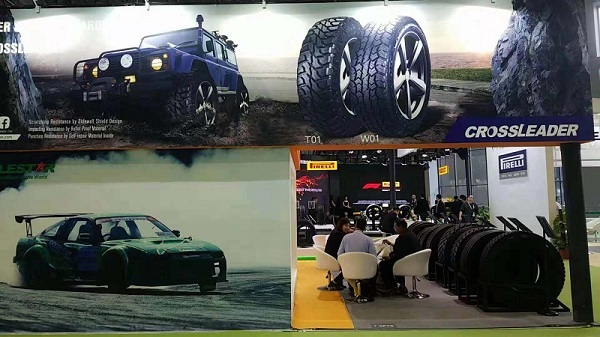 Doublestar, together with CROSSLEADER safety tire and KINBLI brand special tire and other high-end, highly differentiated and high-value-added products, dressed up at the exhibition site.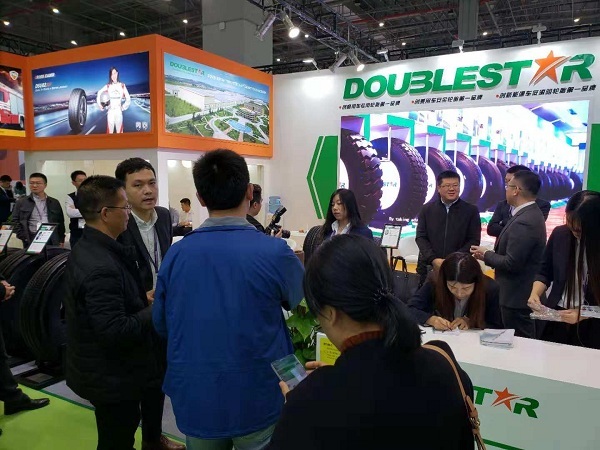 The first day ushered in a large number of customers, the scene to discuss the atmosphere is very enthusiastic. CROSSLEADER and KINBLI got the favour of on-site customer, including DSU02 high-performance tires of CROSSLEADER, adopting AFB quieter groove design, shorten the braking distance by 7% and hundreds of kilometers of wetland such as superior performance for on-site customer acclaim, and the S86 brand KINBLI is adopt wear-resisting formula, make the tire mileage is higher, due to the orientation of an outstanding performance is known as the "king of the front wheel. Doublestar marketing staff with professional product knowledge for on-site customers to provide detailed explanation and introduction, so that customers have the most intuitive understanding of the technical advantages and product characteristics of Doublestar tire. With its superior product performance in the exhibition won the unanimous recognition and praise of customers, more customers on-site expressed the desire to cooperate with the intention of Doublestar.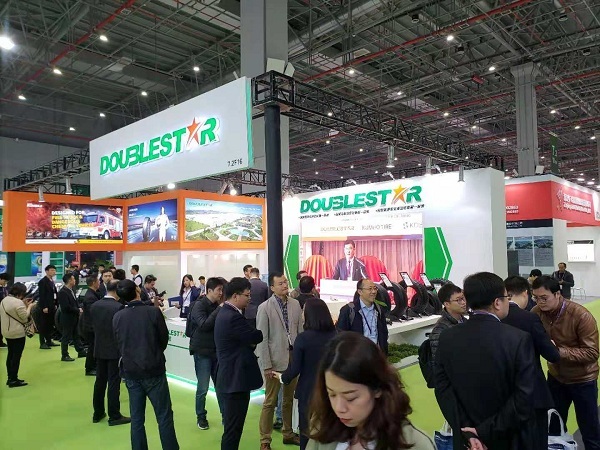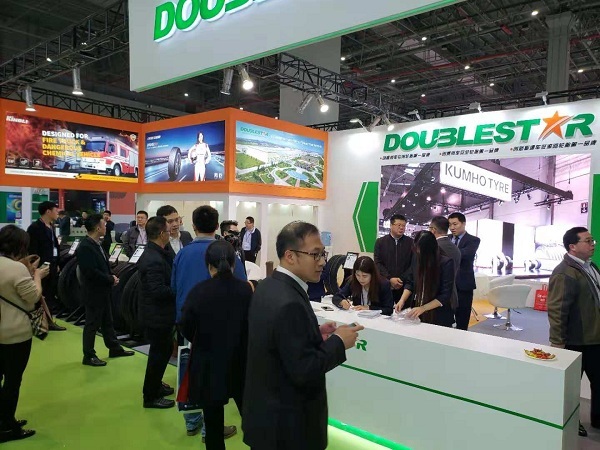 It is reported that this exhibition has attracted more than 6,000 enterprises from 43 countries and regions to participate in the exhibition, the major enterprises closely follow the bright spot of the industry development, around the global development of death, under the banner of high-end, brand, intelligent, service-oriented era, and seek for the reform and upgrading of the automotive market after the road.


ADD
No.5, WenLing Rd.,Laoshan Distric, Qingdao, China

---
Copyright © 2023 DOUBLE STAR TIRE